DRGW Moffat and Tennessee Pass Lines - HO - Benny Rönnhager
From LdsigWiki

I have some basic ideas for a layout.
I want to build the D&RGW circa 1980-1989 from Denver to Salt Lake City, and also from Denver to Pueblo and through the Royal Gorge as in this map below (see the gray line).
Scenery pictures of the prototype
Here are some pictures from the prototype. I uploaded these just to show what kind of scenery I like.
Kyune Tunnels: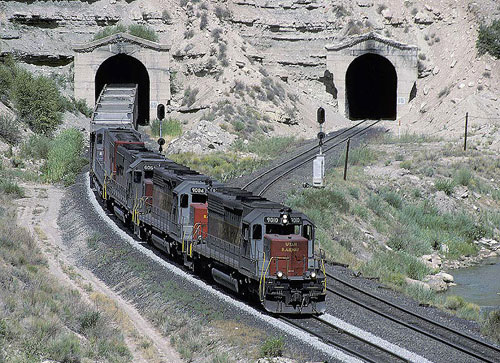 Caste Gate: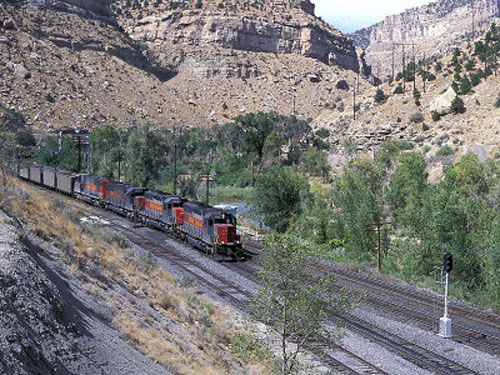 Glenwood Canyon (Copyright Kevin Sadowski):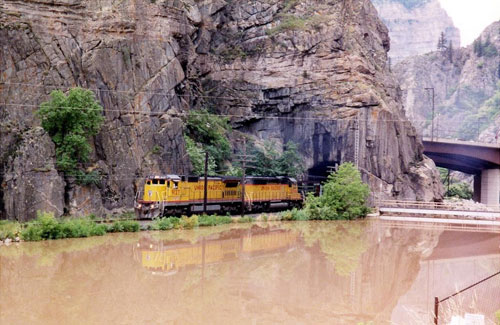 Tennessee Pass Tunnel (Copyright Chuck Donaldson):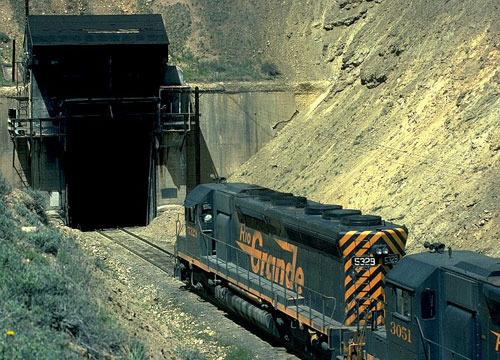 Bond at night (Copyright Green Light):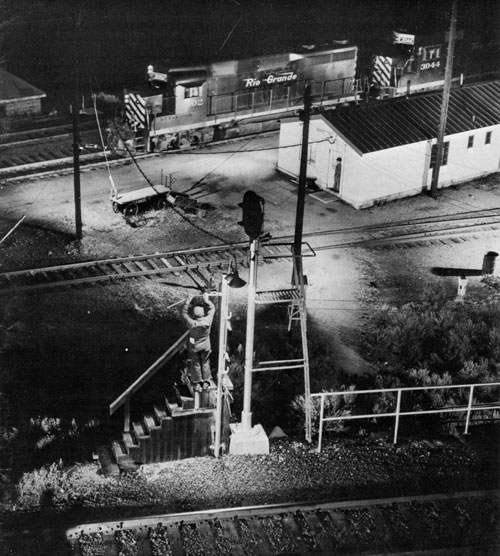 Glenwood Canyon (Copyright Chuck Donaldson):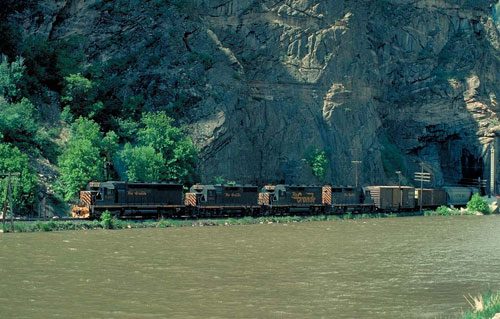 Glenwood Springs (Copyright James Griffin):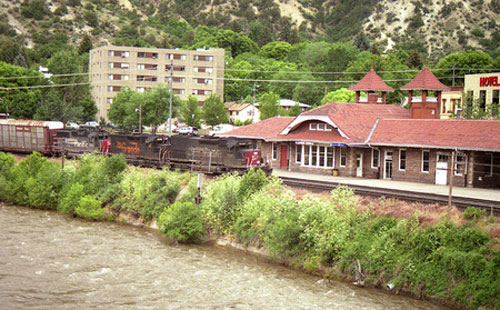 Castle Gate (Copyright http://www.carrtracks.com):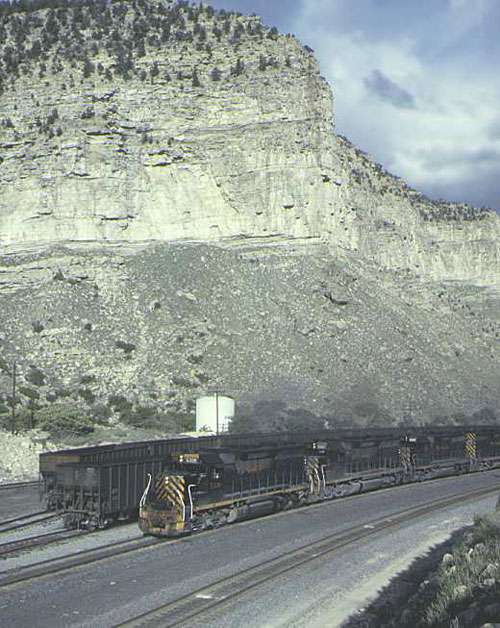 Craig branchline, soon at Bond: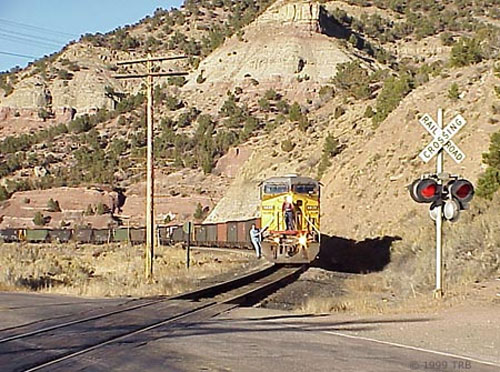 Cliff (Copyright http://www.carrtracks.com):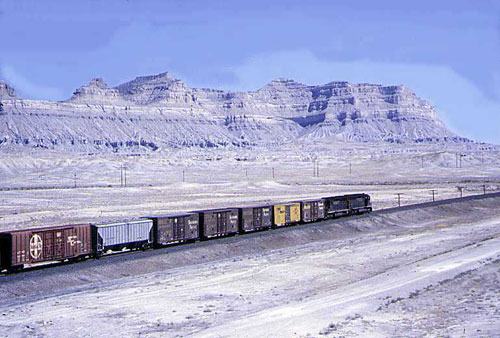 I hope these pictures will give you all some ideas.
Map of the prototype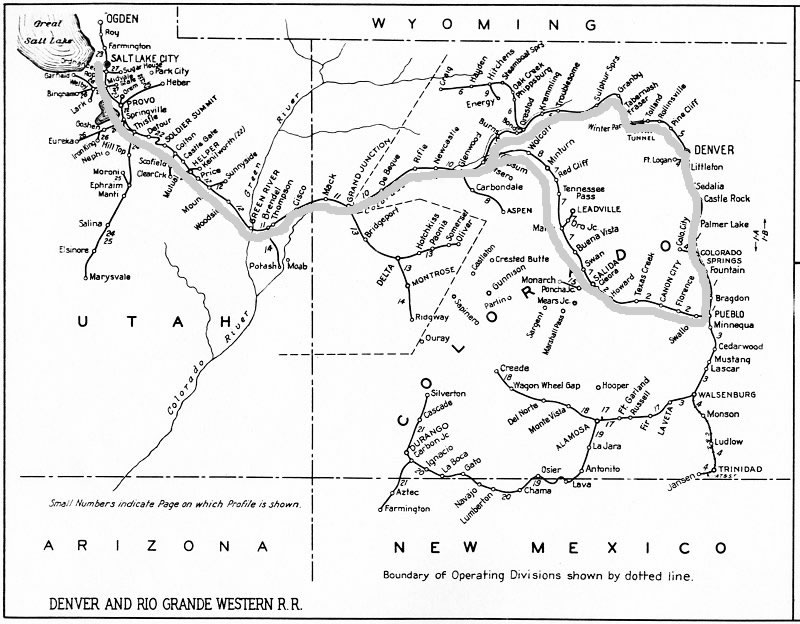 My space
I have a long-term lease for the space shown here. Click here for a full-sized version of my space drawing.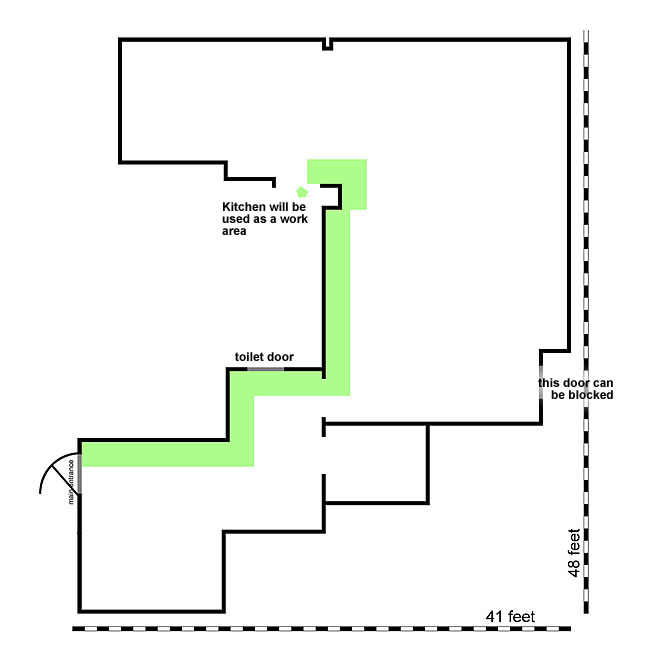 Givens
HO scale
Cannot attach any benchwork to the room floor, walls, or ceiling. The benchwork must be free-standing. Cannot punch any holes in the walls.
Minimum mainline radius: 36"
Maximum mainline grade 2.5%.
The layout will be built and maintained primarily just by me.
Most often the layout will be operated by just me and one other person. Having more than two operators will be rare.
Druthers
Like to model the Royal Gorge with as much vertical height as possible for emphasis
If I must chose, I prefer the Moffat route (Denver to Grand Junction) over the Tennessee Pass route (Pueblo to Grand Junction)
Double deck is okay, maybe even triple deck?
Free standing benchwork?
Here's a clever idea I found on the web for double-deck freestanding benchwork in the middle of the room.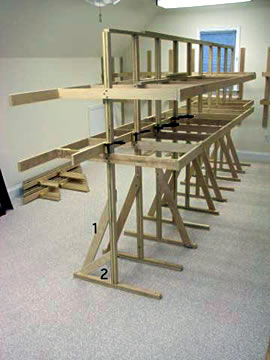 This idea and the photo (with a minor adaptation on the leg braces) came from Bruce Faulkner's excellent CSXT Shenandoah Division web site and is Copyright 2001-2006 by B.L. Faulkner.

And here's and idea I have for double-deck freestanding benchwork along the wall.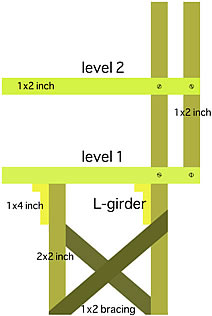 Sample double-deck idea from Joe Fugate
Joe Fugate suggested the following mainline routing in my space. Joe drew these using John Armstrong squares at 40", which is my 36" minimum radius plus 4" for the double track spacing x 2, as per John's "squares" method. Joe is using a traditional double-deck here since doing a free-standing mushroom design would be extremely difficult to engineer.
Lower deck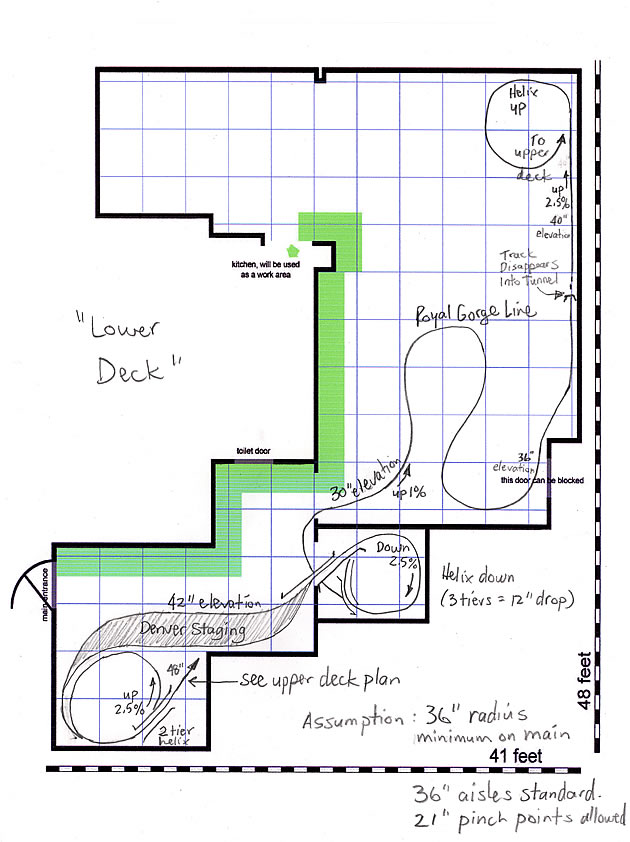 Upper deck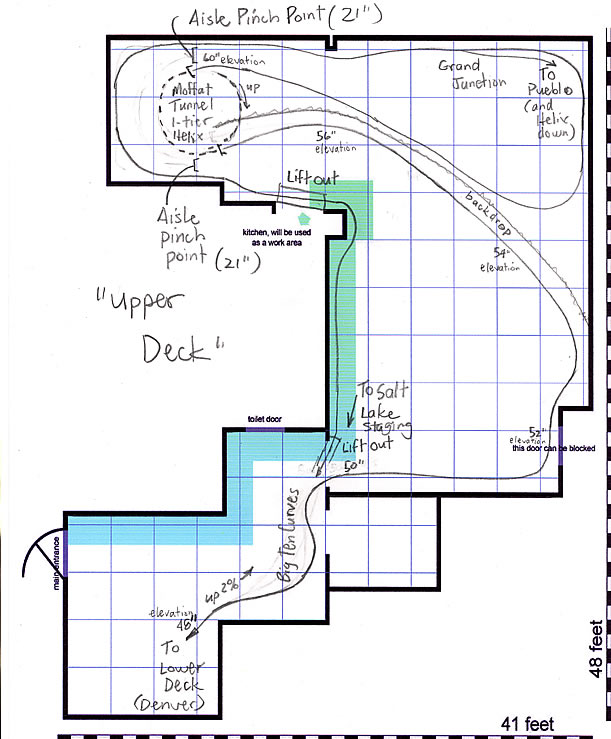 Salt Lake staging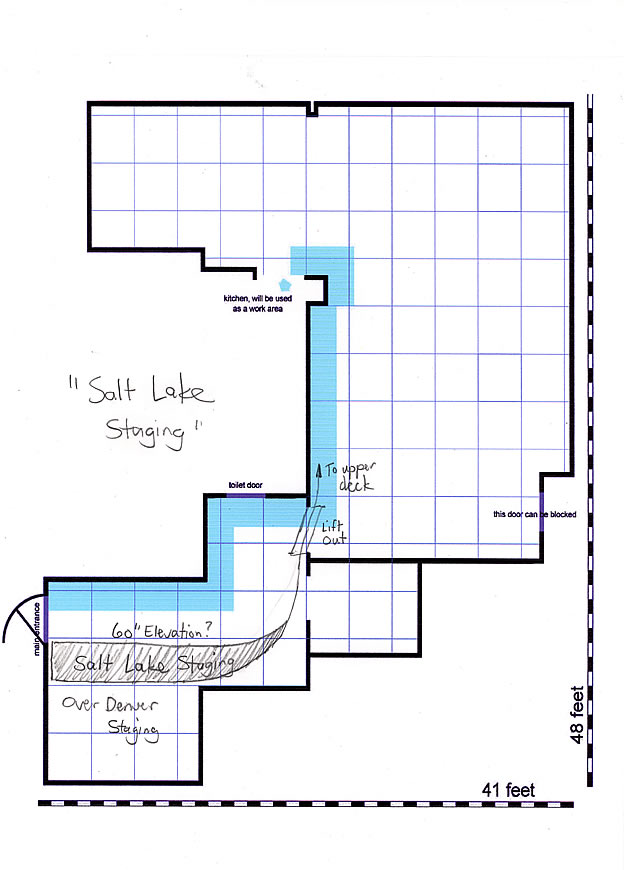 Joe's comments on his plan
I've divided the drawing into three sketches I call lower deck, upper deck and Salt Lake staging.
Once you look at the plan you will see there's very little of it that's even really double decked. It's mostly a single deck plan with a single long serpentine peninsula on the "main deck" with the Moffat tunnel as a centerpiece.
The so-called lower deck features a small peninsula that's down low to emphasize the Royal Gorge scenery and give it drama, and since it has no decks above it either, you can go all the way to the ceiling with your scenery if you like!
I've compressed out Dotsero and merged it into Grand Junction. I also have not added any other towns, yards or passing sidings. I'm expecting you would would add these details on the Moffat line route. I've simply given you the basic mainline routing.
I do use some helixes (the plan has four) to solve elevation problems and get things to fit. However, I only can stomach a helix to get into or out of staging, or to connect up with a branch line -- otherwise I really don't like using a helix except -- I do use a single tier helix inside Moffat tunnel to lengthen the run through the tunnel, and to minimize the amount of benchwork run given to the tunnel -- but it's a clever trick which should work pretty well.
I see this plan as reasonable for one guy to build and yet still have a lot of fun railroad. It should be pretty simple to do with your freestanding benchwork, since most of it is single deck.
It does involve some compromises as to nod unders, but with a little planning of grades, you should be able to keep these two locations into nod-unders (shoulder height or above). In any event, I'd also make them lift out sections and when not running the layout, you can remove them and freely move about the room.
You should make removing the liftouts kill the track power for at least 3 feet in each direction so nothing accidentally runs off into the abyss!
joef 13:40, 13 June 2006 (PDT)
Track plan alternatives
Here are some other track plan alternatives.
Single deck track plan discussion
See DRGW II - HO - Benny for a detailed discussion of a single-deck option that would allow for dramatic mountain scenery.
Triple deck idea
I also have been experimenting with doing this route as a triple-decked layout. To see more of my experiments with the triple-deck idea, see DRGW Moffat Road & Royal Gorge Route on three decks?
My prior layout experience
I have built a small test layout to learn techniques but I have never built a large layout until now. I now have this leased space, so I am interested in building a serious layout in this space. I am getting NCE DCC and plan to operate the layout realistically. I'm happy to hear your critique and suggestions for this project.
Benny Rönnhager (aka. Electrolove)