Santa Fe Lubbock Zone 4 - HO - Michael Powell
From LdsigWiki
Still trying to balance interest vs available space vs realistic ops. Based on the industrial trackage in Lubbock, Texas, although my version would be hosting classic SP power.
Designed to use #8 turnouts for smooth operations and a relaxed spacious feel.
Here's the original CLIC chart...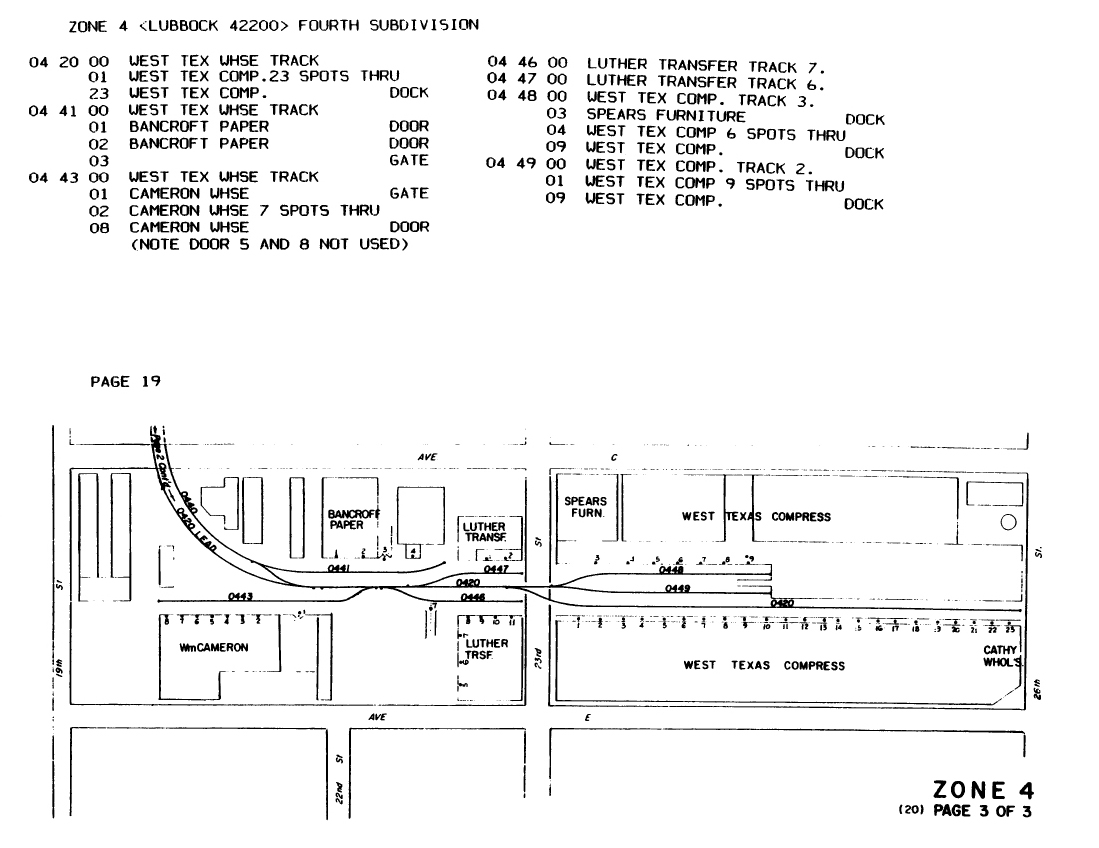 and my HO versions designed to fit along two walls of a spare bedroom.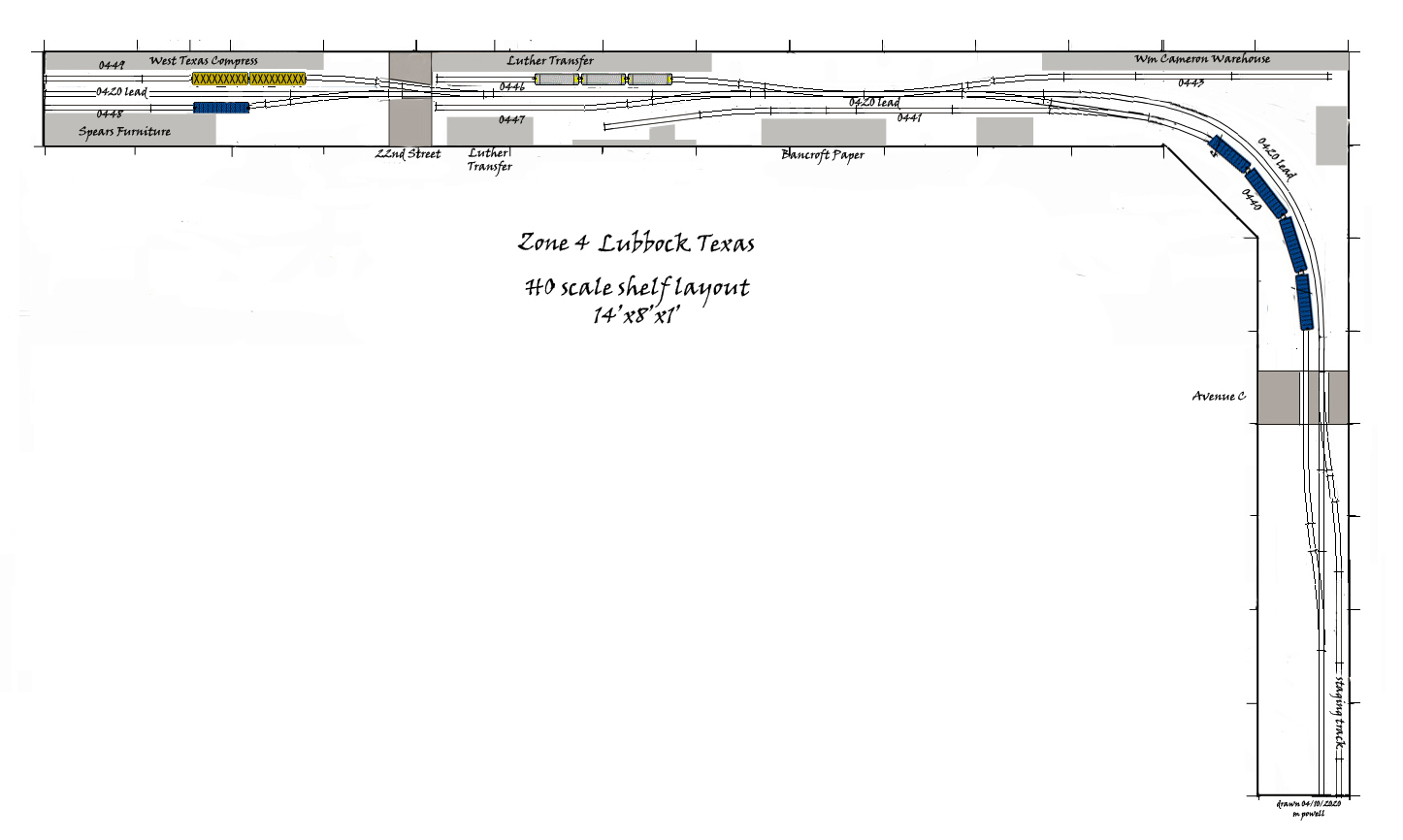 Version one - 14' x 8'. Maybe an imbalance between staging capacity and industry spots...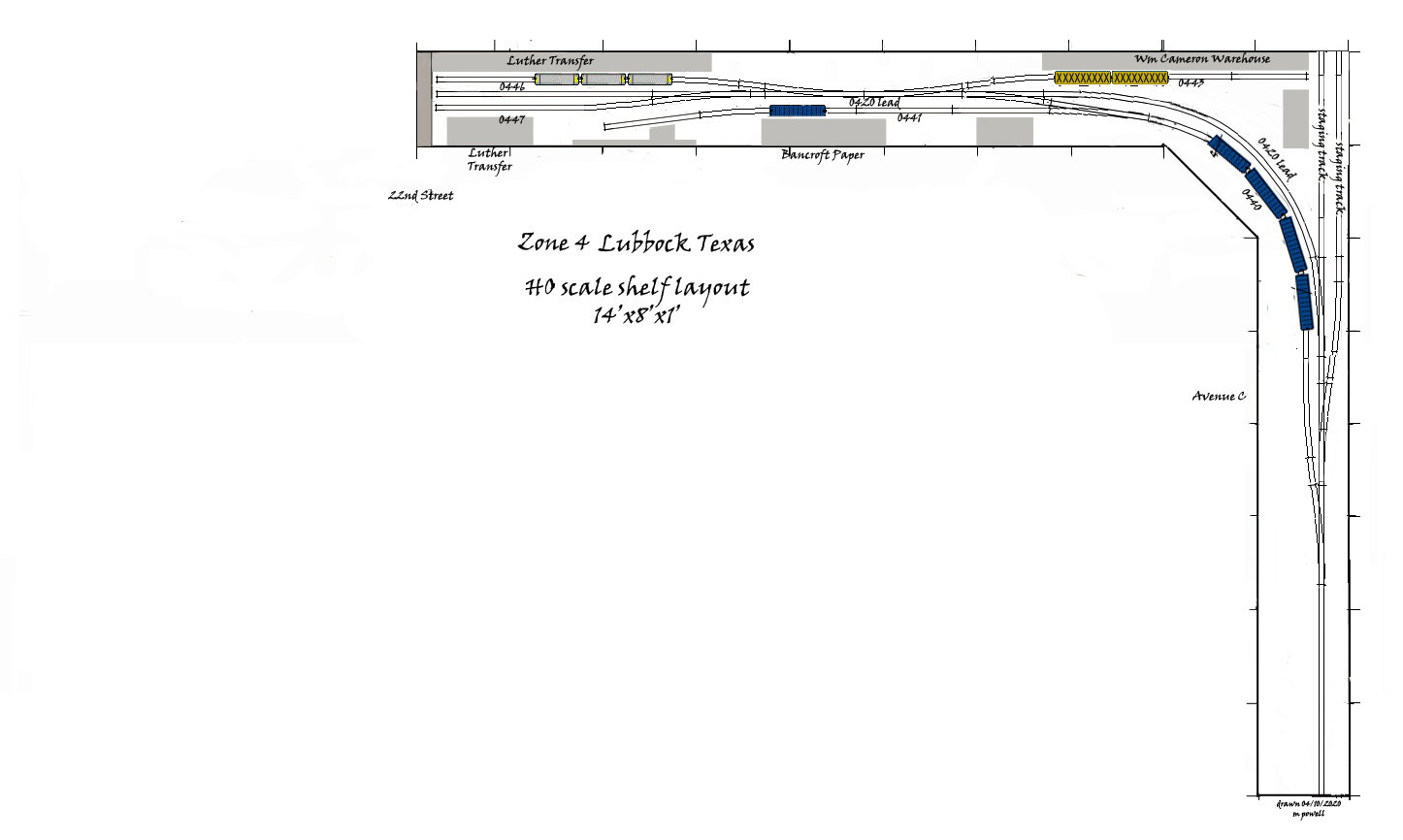 Version two - 10' x 8' Reverses the staging for easier ops, and tries to balance staging and spots.
I can't help thinking it would be nice if I could build this in O scale...