User:Wolfgang
From LdsigWiki
I'm building a new yard for my town Westport. The old one was too small for the traffic.

At this time I'm laying track at the west end. I've soldered the curved turnouts. The other turnouts will be Peco code 83 #6.
And here's a first picture. The first train is testing the track.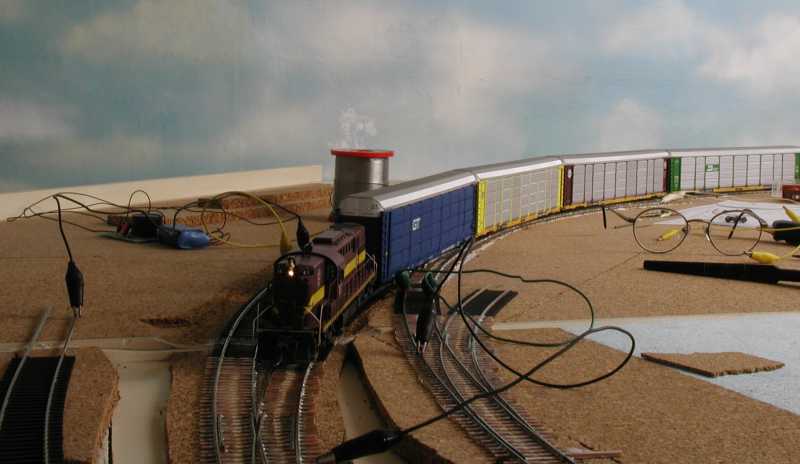 Now I'm busy with the right, the east entrance of the yard. The picture shows the big compass with a very special center construction.I need this big one for my curved throat.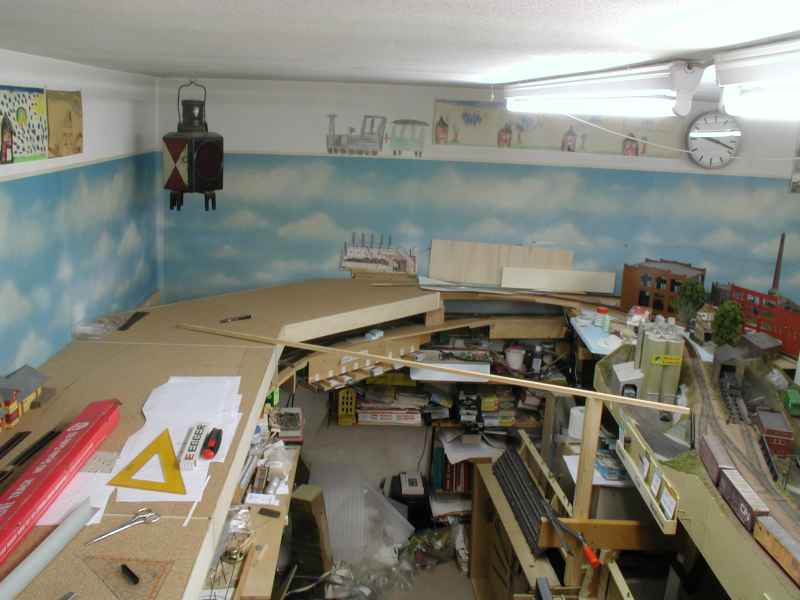 Now, Sep 9, 2006, I'm busy with laying track. Both yard entrance ladders are installed and the first train did run.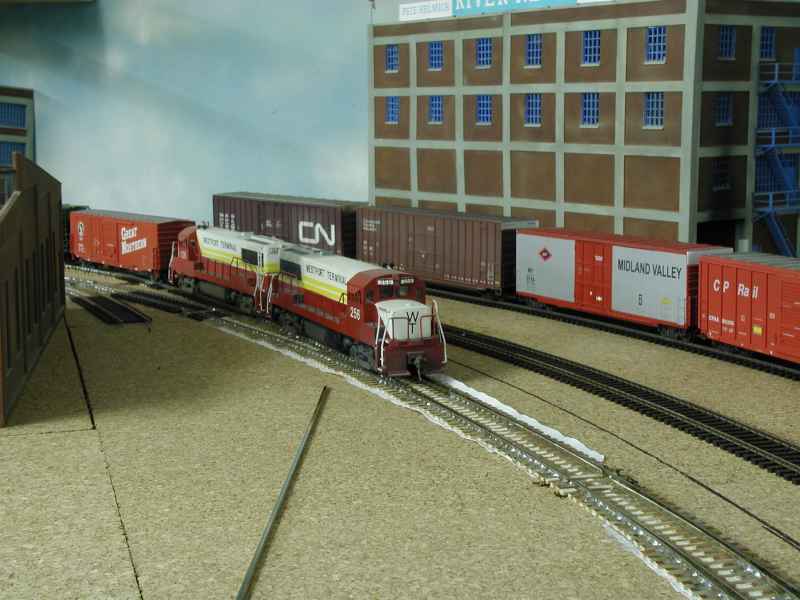 I had to solder another scratch build piece of track, a crossing. This time, I've downloaded the tie template from the Fast Track site.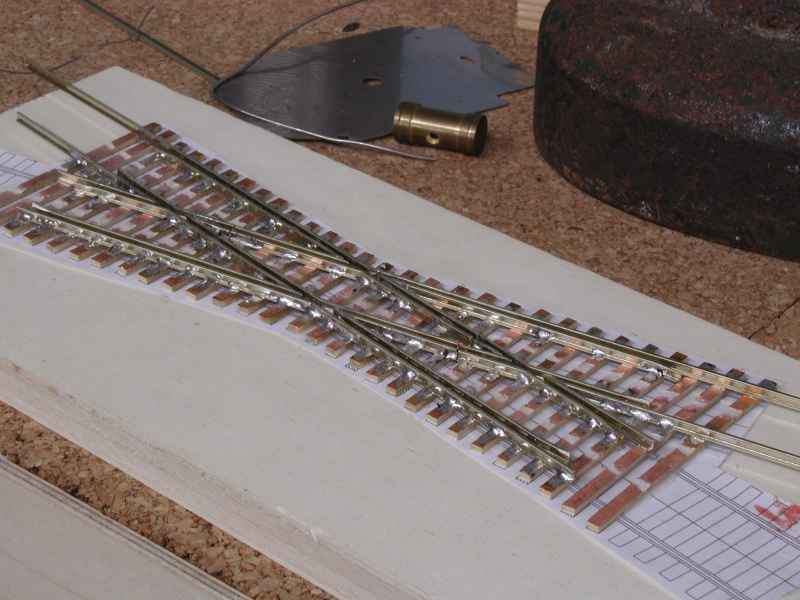 And this is the current left side of Westport: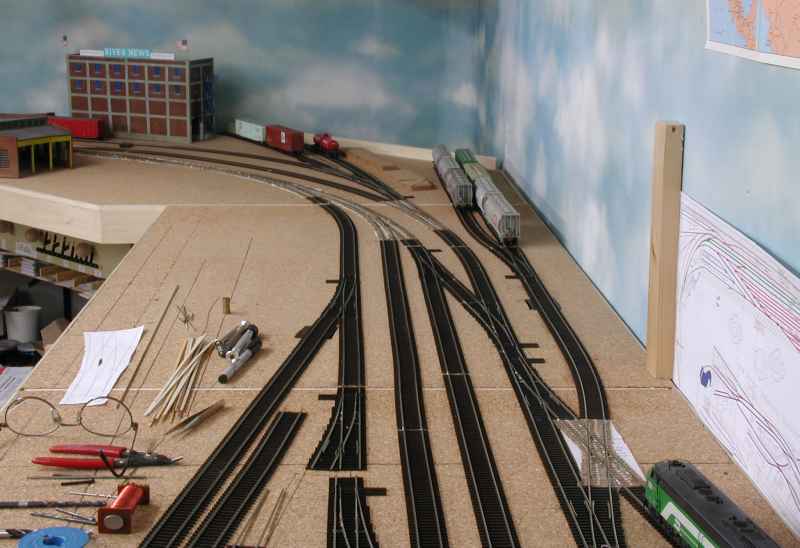 Here's the moveable magnet for the two A/D tracks: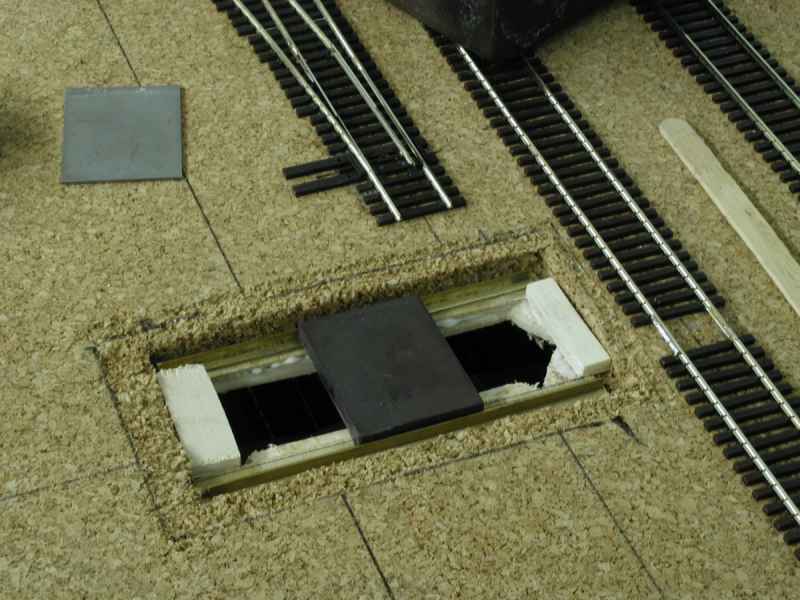 I've glued a wire to the magnet, at the steel plate, for a push-pull-device. When I finished the fitting I covered all with a brass sheet. The picture shows the two A/D tracks over the magnet. More about this device at my Moveable magnets site.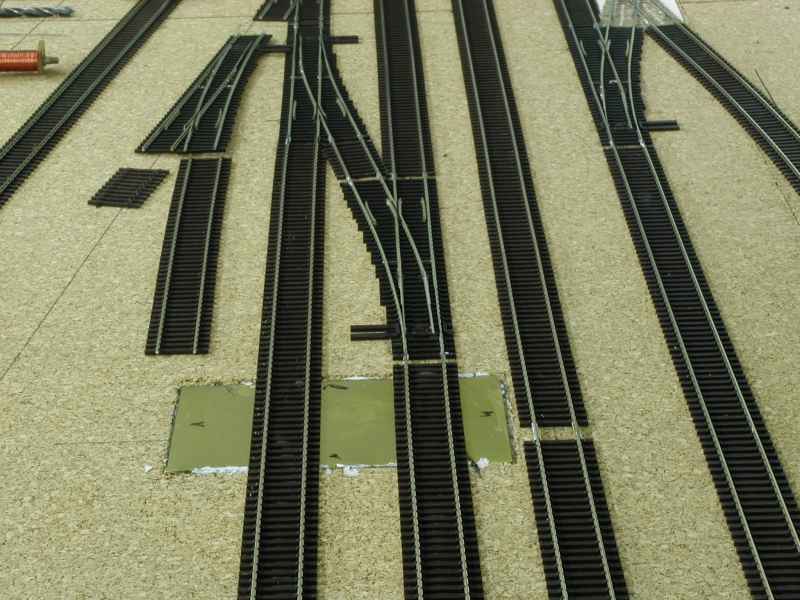 This way I can break long trains in parts and the switcher has a shorter cut. You see the new Peco code 83 turnouts, #6. Electrofrog of course.

Golden Spike
I dismantled the old Westport in June for the FREMO meeting. Now, Nov 19, 2006 I can run trains through the new yard at Westport. Here're pictures from the first train (there were some test trains also). This train picks up auto carriers. It will become a very long train.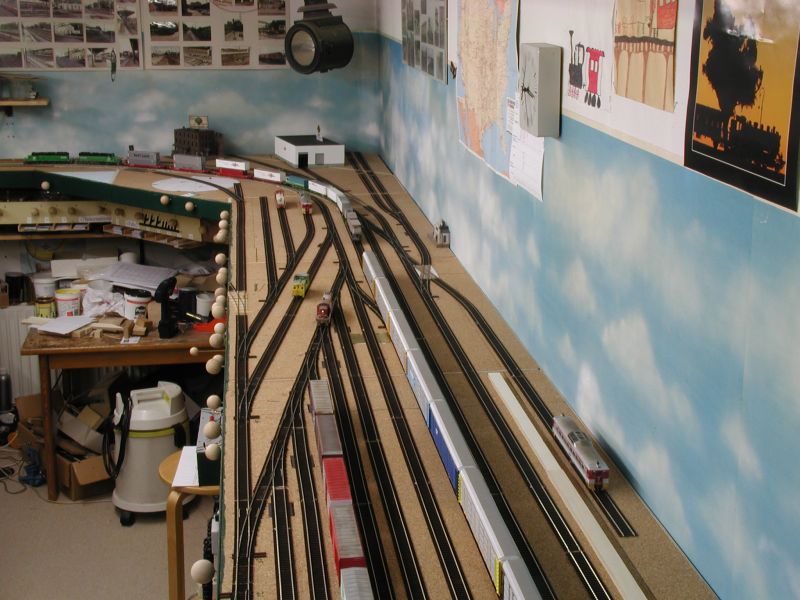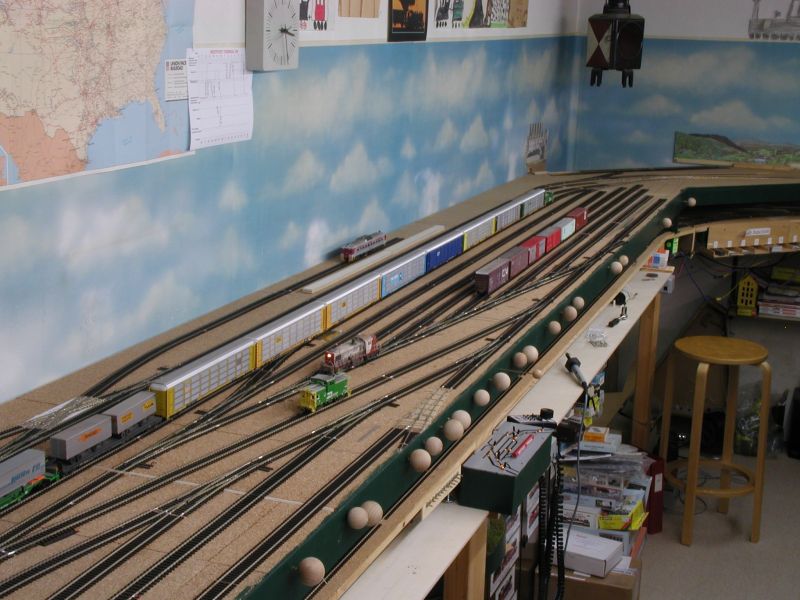 And these are my current type of Car Card Boxes. With more room you can better look at the different car cards.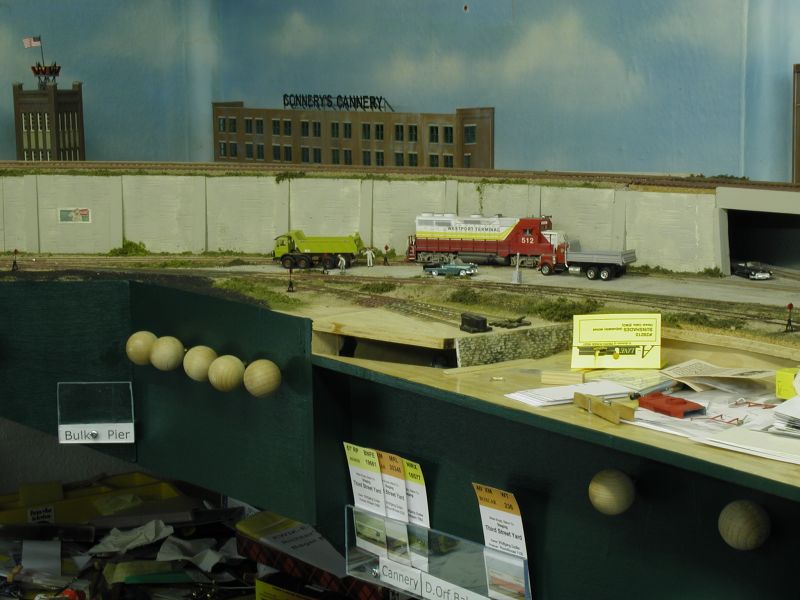 Now, dec 17, 2006 I've installed the new Walthers 90' turntable. With this, the new yard at Westport is ready for operation. It will take some time before I start with scenery. There're some other projects I want to do. I can run trains. That's a big point for me!
Here you see the right side of the yard. Class tracks are about 46 mm apart! (nearly 13'). Each class track starts with a Kadee magnet.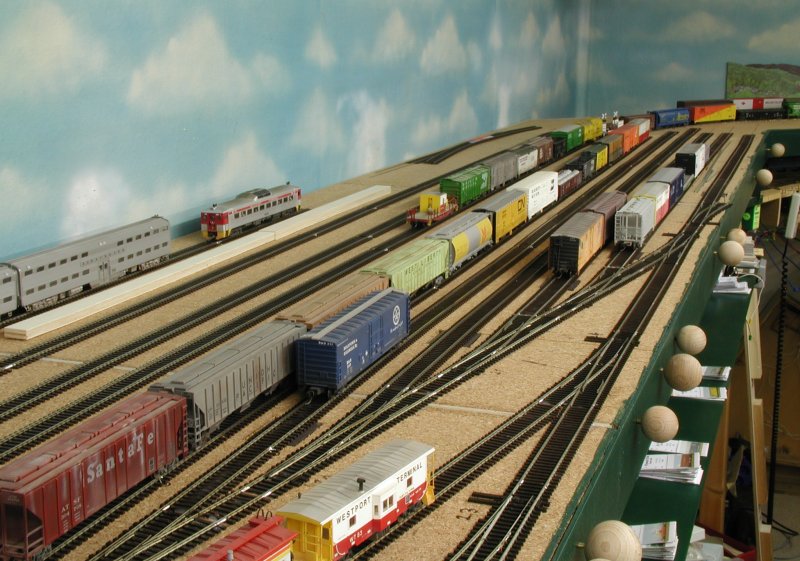 And here's the left side with engine facility. You can see the turntable.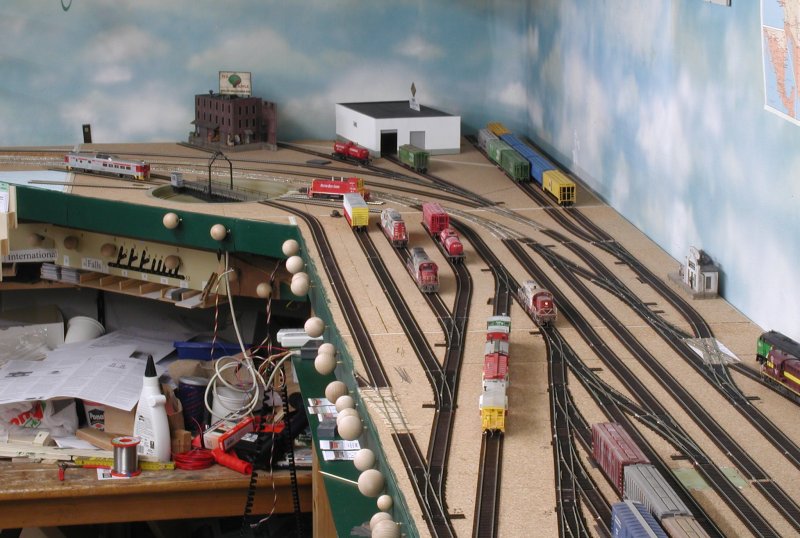 And now I can operate! Engine FBL 2525 is designated for the Plywood Extra.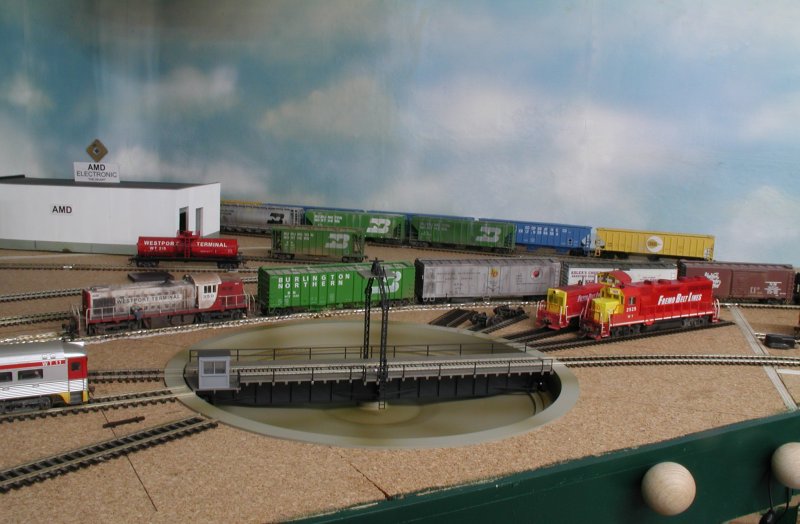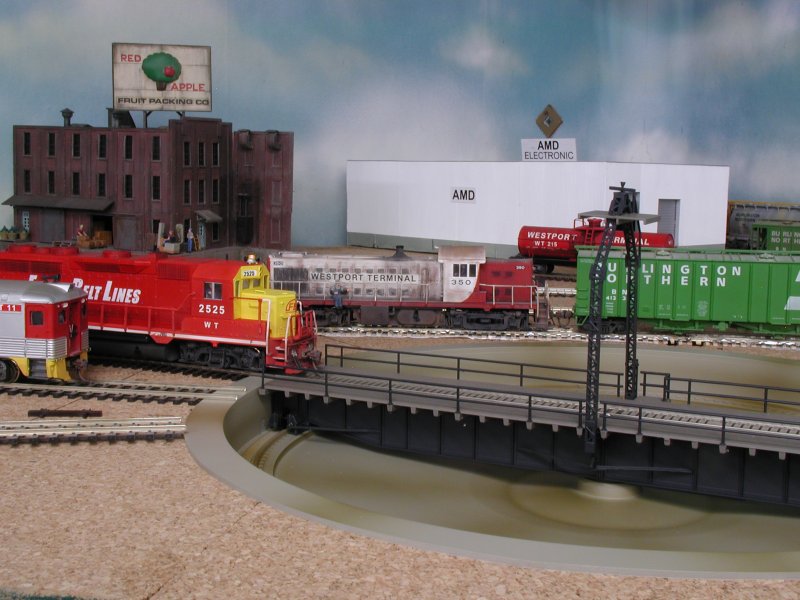 And the Extra 2525 is departing.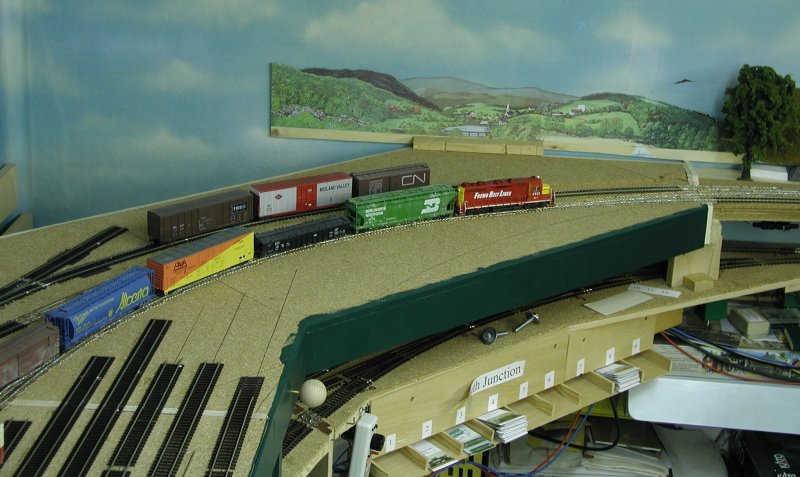 You can see more at my website Westport Terminal RR --Wolfgang 13:21, 19 August 2006 (PDT