Yamakai - N - Bob Wright
From LdsigWiki
--Bobwright 11:56, 4 December 2006 (PST)

My project is an N-Gauge layout of Japanese prototype

As I want to use my existing models / rolling stock this layout will be non-DCC. But will be computer controlled to provide automated scenery - eg trains running through stations.

I want it to convey a taste of Japan by combining the romance of a small port town at the 'setting of steam' as well as the buzz of a modern day station.
                     Yamakai was born!


This gives me:
Ashigawa City - a main line station, including a Shinkansen stop.
A commuter line to its suburbs
A mountain line to Yamanashi town
A coastal line to the port of Kaingansaki
Scenic running
Point to point operations for one and perhaps up to a crew of four.
.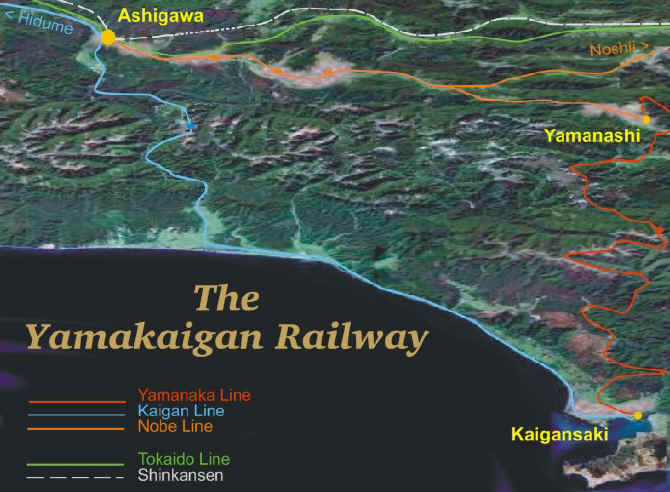 Yamakaigan Railway:
. .
The big hurdle of a layout room has now been overcome as I am presently constructing a 5 x 5 metre room in which to condense the railroad.
A rough trackplan has been drawn up and will be finalised once the layout room is up.
I have yet to design a track plan for:
Kaigansaki - overall space allocation 4500 x 750mm;
Yamanashi - overall space allocation 4500 x 450mm;
and any lineside Industries.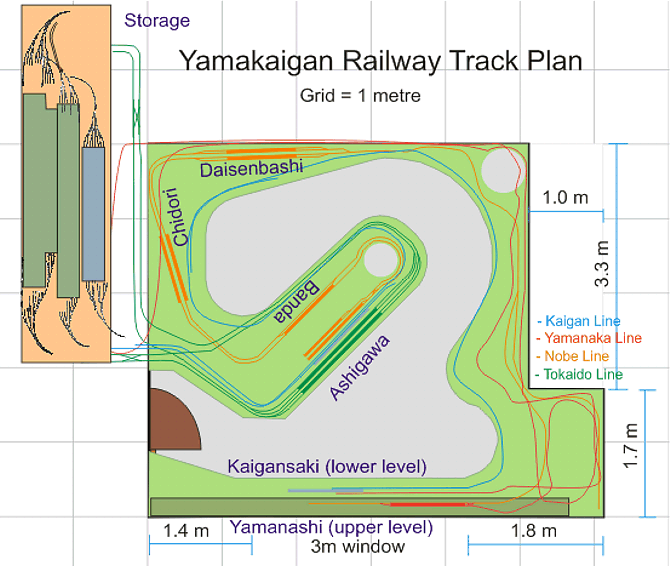 Trackplan (grid = 1 metre)
. .
A web site has been set up to follow Yamakai's progress http://www.kerikeri.org.nz (bottom of that page).

Any comments and suggestions would be gratefully received
~ Bob Wright